International Workshop on Satellite Constellations and Formation Flying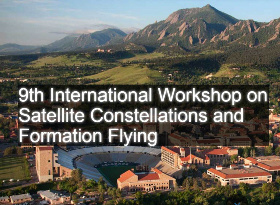 Colorado University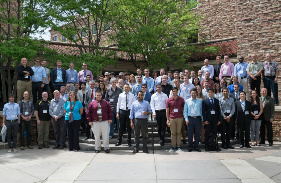 IWSCFF participants
The 9th International Workshop on Satellite Constellations and Formation Flying (IWSCFF-2017) of the International Astronautical Federation (IAF) took place in Boulder, Colorado, on 19–21 June. Drs. Sergey Shestakov and Danil Ivanov presented two papers, while the latter also chaired one of the sections of the conference.
The event covered a wide range of problems of satellite constellations and formation flying, from theoretical studies of controlled motion to laboratory simulation and flight dynamics tests results. The review of the papers and the whole conference is shown in the presentation.
The last day of the conference included a visit to the Laboratory of Atmosphere and Space Physics (LASP) where a number of cutting-edge space missions, like the famous Magnetospheric MultiScale Mission (MMS), are being developed.
Novel Approach to Construction and Maintenance of Tetrahedral Formation. M. Koptev, Y. Mashtakov, M. Ovchinnikov, S. Shestakov
Flexible Microsatellite Mock-Up Docking With Noncooperative Target On Air Table. D. Ivanov, M. Koptev, M. Ovchinnikov, S. Tkachev, N. Proshunin, M. Shachkov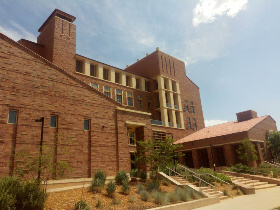 Laboratory of Atmosphere and Space Physics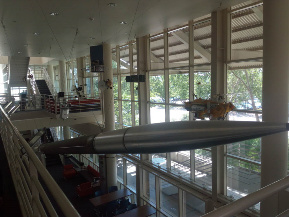 Satellites mock-ups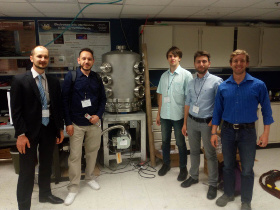 In the laboratory CCAR